Nonfungible tokens (NFTs) come to prominence in recent years as the solution to digital ownership and intellectual property issues (IP). However, in CC0 NFTs, a new class of NFTs and founders who believe in them have evolved.
A CC0 (creative commons - no rights reserves) NFT is a type of copyright that allows the creator to allow others to own their NFTs. The CC0 license means that anyone can use the NFT for commercial purposes in a variety of ways without attribution to the original artist, team, or creator. However, when NFTs were initially introduced, the design premise underlying them was digital ownership and IP protection. Several projects have benefited from the holders of these NFTs owning the IP to their art, including Bored Ape Yacht Club and CryptoPunks.
Popular CC0 NFT Projects
CrypToadz
The CrypToadz project includes 6969 toad-like critters. These unusual animals are seeking to flee Evil King Gremplin, their despotic ruler, in the planet of CrypToadz. The ERC-721 token standard is used to construct ETH blockchain NFTs. The success of the sold-out project can be attributed to the fact that it is a CC0 project. The art on these NFTs is in the public domain, with no rights reserved, so its owners and community are free to use it under the CC0 license.
CryptoDickButts
CryptoDickButts is another CC0 NFT project with a distinct graphic style that began as a joke. The project has been maintained basic by the creators. The project has no roadmaps or utilities, only the NFT art, which is available to the public under the CC0 license. The Series 3 collection, which had 5200 NFTs and was sold at 0.052 ETH per NFT, is now (at the time of writing) standing at around 1 ETH at floor price. The success of this project exemplifies the appeal of CC0 NFTs to the NFT community.
Goblintown.wtf
Goblintown.wtf is a collection of 10,000 NFTs of hideous creatures, predominantly goblins, but also dragons, trolls, wizards, and other monsters that live in Goblin Town. The project is being launched by an unnamed group of developers who are said to be connected to Yuga Labs, the makers of Bored Ape Yacht Club. The CC0 project lacks a utility, roadmap, and even a Discord server for its community. Instead, it offered free minting, providing those new to the space with a low-cost barrier to owning an NFT.
Mathers
Mfers may appear to be a meme project on the surface; it has a page on OpenSea with no sophisticated website and a now-defunct mint page. Despite this, the NFTs have a price floor of 1.67 ETH at the time of writing, when the collection of 10,000 NFTs was originally created for 0.069 ETH. Sartoshi's project, an artist well-known in the NFT community, lacks utility and a roadmap, as do many others on our list. Its only draw is its CC0 artwork and organic community.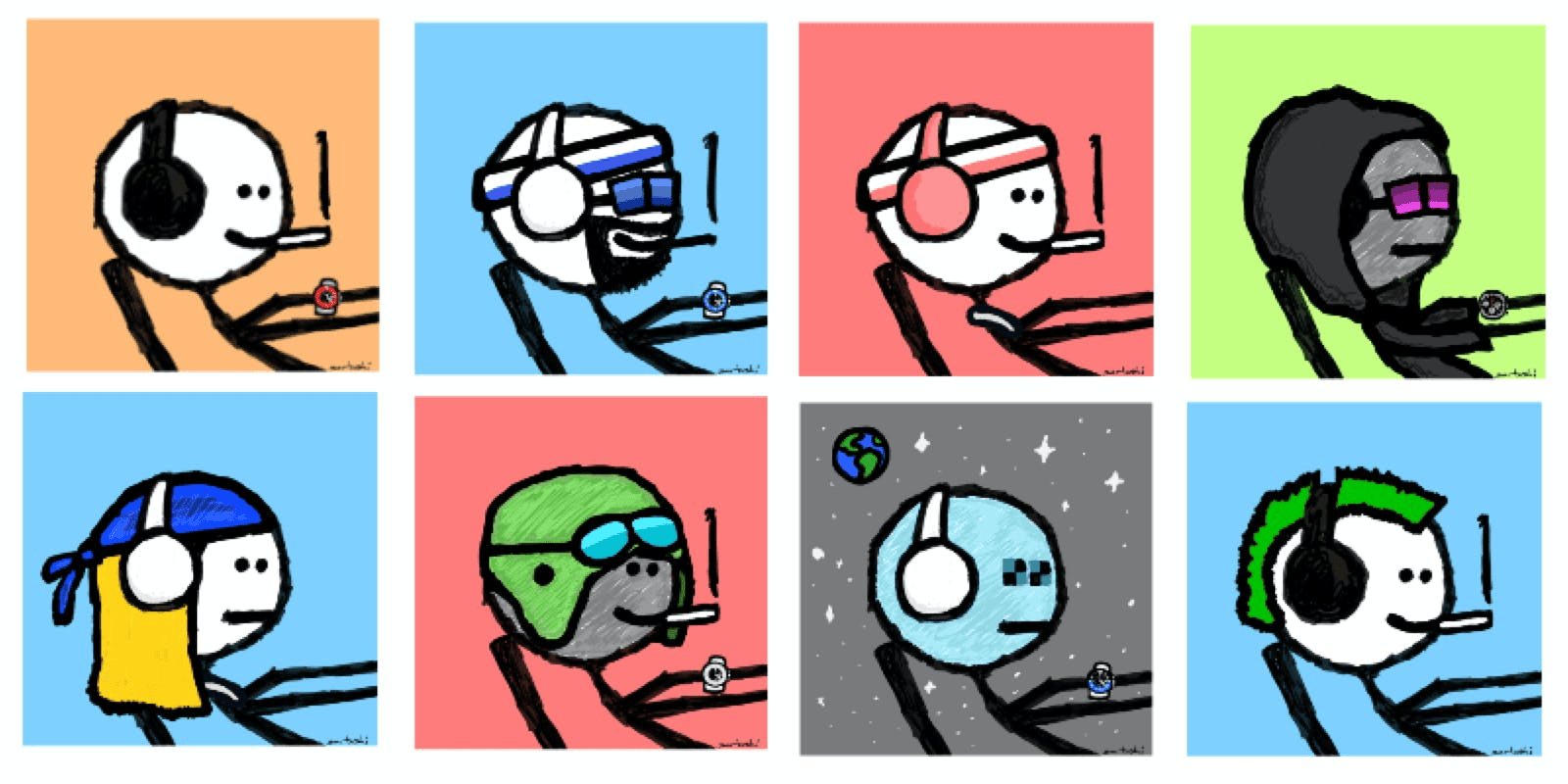 Nouns
Nouns, one of the first CC0 NFT projects, was founded by a group of well-known NFT collectors and developers. What began as an experimental CC0 initiative has become one of the most profitable, earning at least $100 million to date. All ETH earnings from daily auctions go to NounsDAO, the project's governance body where token holders may vote on how resources are used. NounsDAO has signed a professional DOTA e-sports team and has ambitions for products such as sunglasses and coffee, as well as a real-world café. The Nouniverse is one to watch, with a strong team, a thriving community, and a DAO leading the way.
Rektguy
The story behind Rektguy is one that the NFT world is all too familiar with: it's an NFT/crypto broker who has been rekt by the recent price crash. Ovie Faruq, an NFT supporter, and Alien Queen are the people behind the initiative. With nearly 120k followers on Twitter, OSF is a well-known name in the NFT space, which has contributed to the success of rektguy. Cozomo de' Medici and Snoop Dogg, both well-known in these circles, have also lent their support to the project.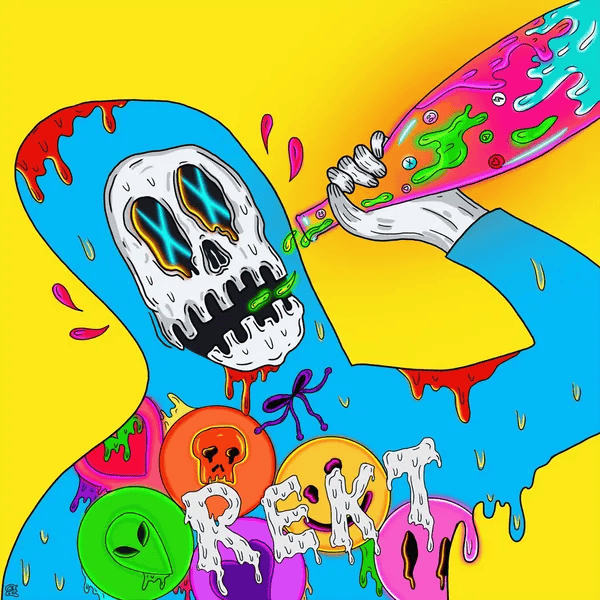 Tiny Dinos
Small Dinos describes itself as an omnichain CC0 NFT project with "no roadmap, just tiny dinos." This project of 10,000 basic pixellated dinosaurs included free minting and a few unique bonuses, both of which are relatively new trends for NFTs. The omnichain NFTs may be transferred between chains; owners just wrap the NFTs to trade on a new chain. Owners may also alter the background of the NFTs, allowing for some personalization. The artwork in this project is a prime example of how simple is sometimes better.
---
ABOUT GAMEFI.ORG
GameFi.org is a one-stop destination for web3 gaming. We aim to build digital communities and manage virtual economies for mainstream adoption. GameFi.org offers a suite of solutions covering the entire games and gamified projects' lifecycle, following a vision of one digital platform, and one virtual identity requiring zero blockchain knowledge. Visit https://gamefi.org/ for more information.
Twitter | Telegram Channel | Main Chat | Discord | Facebook | LinkedIn | YouTube