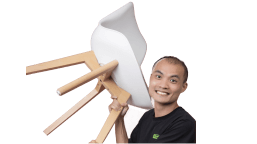 we believe
the origin & culture
of the
GameFi.org crew
makes us
feasible & outstanding
in the Web3 gaming industry
An organization's culture is built up of the mindset, behaviors, and values that its people pursue. We define the GameFi.org culture with 08 core values:
We are passionately
adapting
,
building
, and
connecting
to actualize the vision of an ultimate web3 gaming world.
GameFi.org crew debuted in September 2021. Together, we marked milestones with GameFi.org - a one-stop destination for Web3 gaming.
We share passions in product development, business management, human connection, and cats. We treasure the divergency that lies within each individual of the crew. Balance between the similarities and differences among the people of GameFi.org crew is the key to our culture.
With all determination and grit, GameFi.org crew is now a pioneer to pursue the long-term vision of building digital communities and managing virtual economies for mainstream adoption.