Year-End Party [GameFi.org & BNB Chain]: A Complete Guideline for Players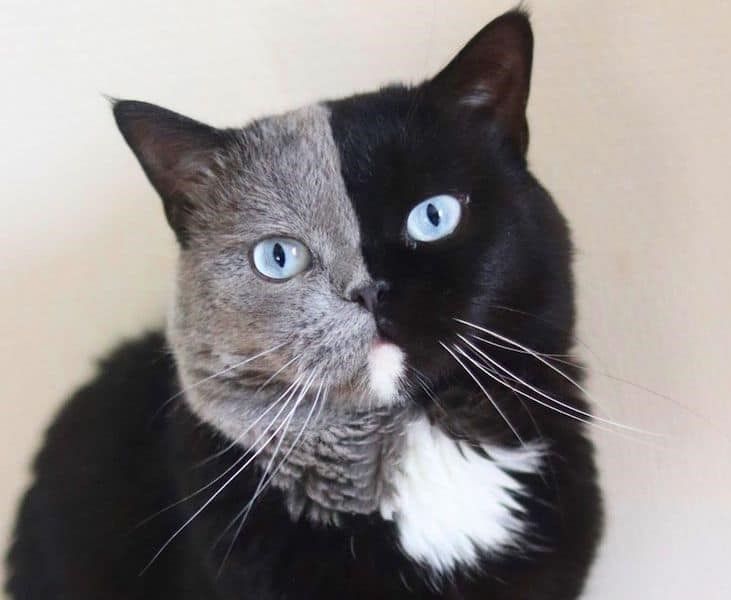 Azalea.
Dec 23, 2022•4 min read
With Year-End Party, GameFi.org team hopes to create a captivating, thrilling, and diverse playground in our ecosystem for everyone to enjoy!
EVENT INFORMATION:
Note:
To join all YEP activities, players are recommended to register a GameFi Pass account.
So, first thing first, access: https://gamefi.org/account
Connect your wallet
Fill in your email
Sync your account with your Twitter, Telegram, and Discord accounts
(Right side of your screen).
2. No KYC & No $GAFI staking required for this event.
PLAYERS GUIDELINE
1️⃣ Access Year-End Party official page.
Visit Year-End Party: https://gamefi.org/party/year-end
On Year-End Party's official landing page, you will see a map of different Dishes representing our partners in this event:
The co-hosts: GameFi.org, BNB Chain;
The gameplay parties: Elfin Kingdom, Monsterra, KingdomeVerse, Sidus Heroes;
The social parties: The Harvest, Koakuma, Undeads.
2️⃣ Click on the Appetizer & Main Course dishes on YEP's map
Each Dish is a destination for players to play and collect Candies by completing missions. We have both Appetizers and Main Courses for you.
3️⃣ Connect your wallet
Clicking one Appetizer or Main Course, you will see the project information and pool rules on the left side of your screen.
After connecting your wallet, you will see the mission list on the right side of your screen.
4️⃣ Complete the missions (tasks)
Players can access as many Dishes as they want and clear the missions to collect Candies during YEP. The missions are different following the 02 types of Dishes: Appetizer & Main Course.
🎯 Appetizer
A chance to get to know the projects via their websites, channels; and socialize in their communities.
Click on each mission on the list
Complete social missions:
Access the provided links to the website, Twitter, Telegram, or Discord of the projects;
Complete missions.
3. Click the 🔃 button to recheck mission completion.
Players only need to complete the missions once throughout the event.
🎯 Main Course
A chance to test your gamer skills. These missions will have different levels of difficulty, rewarding in different numbers of Candies for each.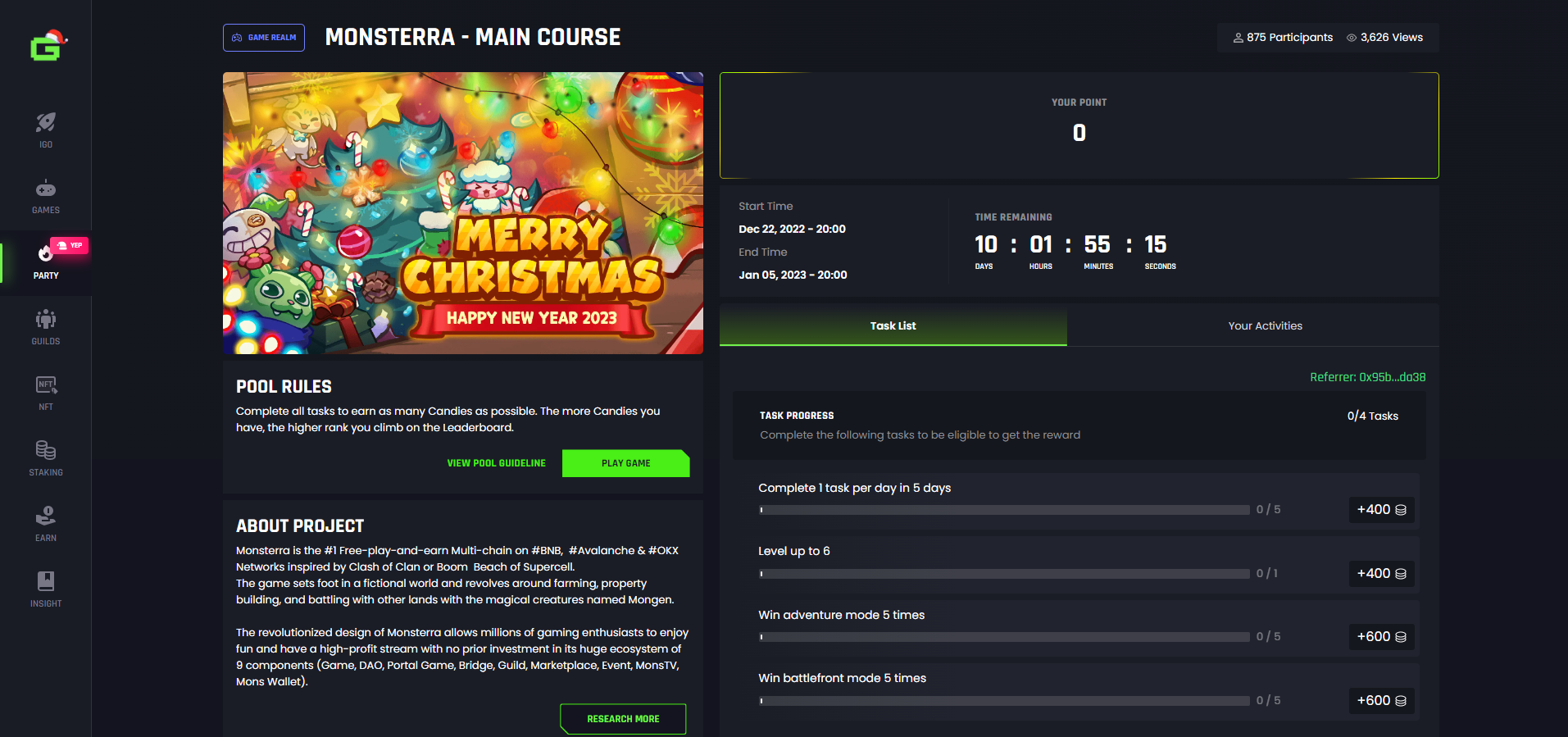 Click [PLAY GAME] to play
Click [VIEW POOL GUIDELINE] for tutorials
Complete in-game missions:
Download/access the games
Register an in-game account
Complete missions
3. Click the 🔃 button to recheck mission completion.
Players' data will be updated once after a specific time period (depending on the projects). Try rechecking later if your Candies are not increasing after clearing the missions
Players access the event daily from December 22, 2022 to January 10, 2023 to finish more missions and collect Candies each day.
5️⃣ Check your Candies & Refer friends to YEP
Check your Candies number in the [YOUR CANDIES] box.
Click [COPY] and send your friends the referral link to invite them to join our party!
Rules
1️⃣ Overall
You can join YEP, play, and climb the leaderboard ranking as an individual while being a team member,
This rule remains the same whether you join YEP via the official link or you join YEP via someone else's referral link.
2️⃣ For individuals
No need to think too much. Follow the guideline above.
Complete all tasks to earn as many Candies as possible.
3️⃣ For teams
You are automatically the leader of your team once you connect your wallet on GameFi.org.
You will receive your referral link, which will not change under any circumstances; Players joining via your referral link will be counted as a member of your team.
When you want to join another team, click the [TEAM:OX...(YOU)] box right side of the screen to see the team list. Choose the team your want to join and click [JOIN NOW].
In this case, you are the leader of your team and a member of another team. You can not undo the action to get out of that other team during YEP.
Team members' Candies will be counted into the overall Candies of the team they joined, which is the basis for [Top Teams] leaderboard. This does not affect your Candies on the [Top Players] leaderboard in anyways.
After GameFi.org announce the winners, rewards will be sent to the leader of the teams that win. Reward distribution among the team members will be decided by the team leader.
---
More information? Check out:
Year-End Party: Happy X-Mas & New Year with GameFi.org & BNB Chain.
Year-End Party: A Complete Guideline for Players.
MINIGAMES Year-End Party: A Break Mid-Party for Bonus Gifts!
Year-End Party: $17,000 Reward Distribution.
---
About GameFi.org
GameFi.org is a one-stop destination for web3 gaming. We aim to build digital communities and manage virtual economies for mainstream adoption. GameFi.org offers a suite of solutions covering the entire games and gamified projects' lifecycle, following a vision of one digital platform, and one virtual identity requiring zero blockchain knowledge. Visit https://gamefi.org/ for more information.
Twitter | Telegram Channel | Main Chat | Discord | Facebook | LinkedIn | YouTube
Tags
Author
Azalea.
Perfectly Imperfect.