Year-End Party: Happy X-Mas & New Year with GameFi.org & BNB Chain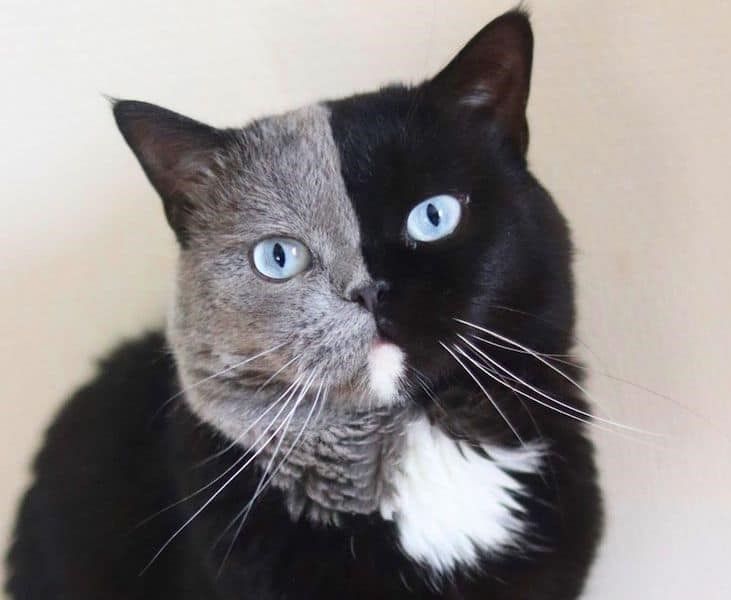 Azalea.
Dec 20, 2022•2 min read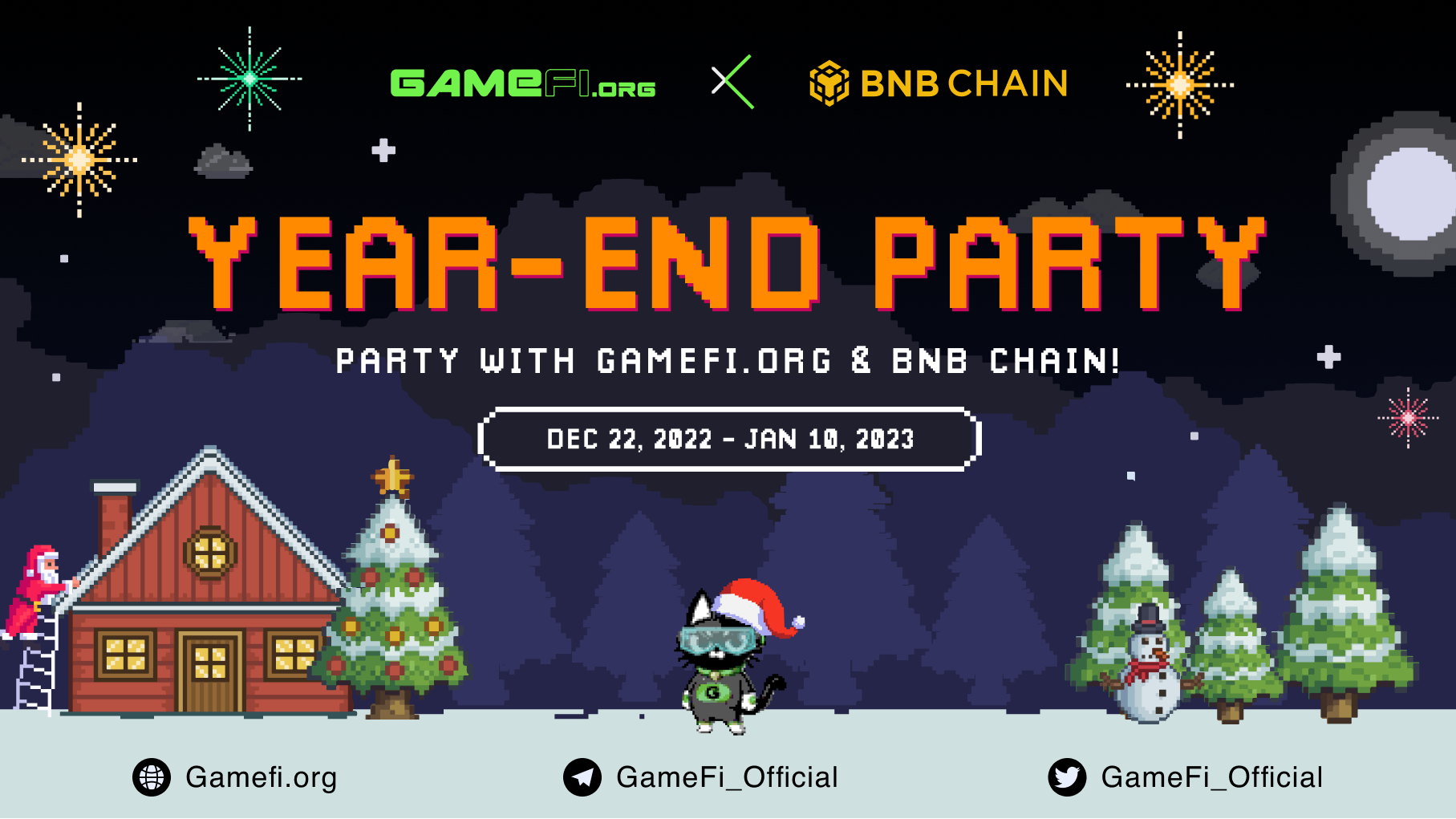 The blockchain industry in 2022 marked history with significant market fluctuations. The Web3 game market has been strongly affected as well with a great number of games and metaverse projects that have disappeared before and after debut.
However, mainstream adoption continues, we still see long-term development from reputable studios and qualified projects. We have a firm base to believe in a bright future of Web3 gaming.
With a view to connecting good games & good players, as well as bringing a playground for everyone to warm up the crypto winter, GameFi.org decided to throw a party for Christmas 2022: Year-End Party.
Year-End Party is the holiday gaming event co-hosted by GameFi.org & BNB Chain, welcoming all game players and web3 enthusiasts. Together with our lovely partners, GameFi.org will bring you a huge New Year gift to warm up the severe crypto winter of 2022.
EVENT INFORMATION:
Event name: Year-End Party (YEP)
Points earn via missions: Candies
Event link: https://gamefi.org/party/year-end
Event duration: December 22, 2022 - January 10, 2023 (Event extended!)
1️⃣ Selected Games & Metaverse will appear in the GameFi.org ecosystem during Year-End Party, with quality gameplay, significant DAUs, and supportive game communities.
The missions will be different between Player Realms & Social Realms:
🎯 Player Realms: Player experience gameplay of the projects.
🎯 Social Realms: Players access the channels & communities of the projects.
As a plus, you will also get an overview of upcoming IGO & INO projects on GameFi.org, since they participate in this event as well: Explore websites, social media channels; experience gameplay & community activities, and more.
2️⃣ Players joining Year-End Party are welcome as individuals, teams, and guilds, all compete for the rewards.
3️⃣ Rewards go up to $15,000, along with unpredictable packages of valuable tokens & NFTs.
4️⃣ Year-End Party: A Complete Guideline for Players.
Experience gameplay, visit projects' official channels & community
Clear the missions
Refer friends
Ranking on the leaderboard
Grab the rewards back home!
Together, let's say goodbye to 2022 and welcome an amazing New Year 2023!
Let you play, let us pay 😉
The cold never bothered our party anyway~
---
More information? Check out:
Year-End Party: Happy X-Mas & New Year with GameFi.org & BNB Chain.
Year-End Party: A Complete Guideline for Players.
MINIGAMES Year-End Party: A Break Mid-Party for Bonus Gifts!
Year-End Party: $17,000 Reward Distribution.
---
About GameFi.org
GameFi.org is a one-stop destination for web3 gaming. We aim to build digital communities and manage virtual economies for mainstream adoption. GameFi.org offers a suite of solutions covering the entire games and gamified projects' lifecycle, following a vision of one digital platform, and one virtual identity requiring zero blockchain knowledge. Visit https://gamefi.org/ for more information.
Twitter | Telegram Channel | Main Chat | Discord | Facebook | LinkedIn | YouTube
Tags
Author
Azalea.
Perfectly Imperfect.